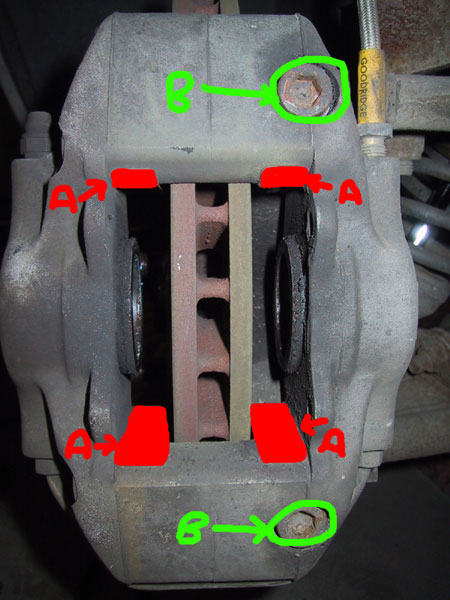 Left hand front caliper, pads not fitted.
A - Anti-rattle pad fitting points
B- Caliper/Upright retaining bolts
Note the Caliper retaining bolts require an 8mm hex key
Disclaimer : All information is supplied as a guide only.
No Guarantee as to its reliability can be issued.
You use this information entirely at your own risk.
No Reproduction or Reuse without prior written consent.