Bavarian Cheese Dip (Obatzda)
Makes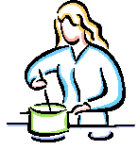 2 cups

1 ounce shallot, minced
1 garlic clove
3 1/2 ounces cottage cheese
3 1/2 ounces cream cheese
3 1/2 ounces butter, softened
3 1/2 ounces camembert cheese or brie cheese
1 teaspoon paprika
1/2 teaspoon seasoning salt
2 dashes pepper
1 - Finely mince shallot and garlic clove.
2 - roughly chop the camembert or brie.
3 - place minced shallot and garlic with the other ingredients in a food processor and process on medium until everything is blended together to a smooth cream with some small lumps.
4 - chill for some hours.
5 - serve cold with crackers or raw veggies.
http://barbaras-spielwiese.blogspot.com/2007_06_01_archive.html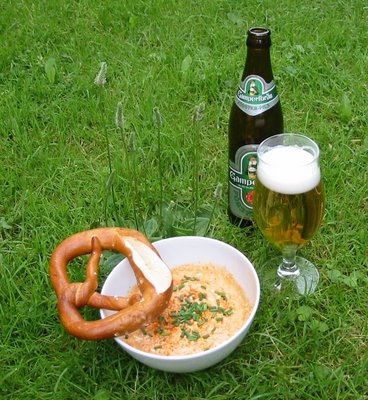 Barbaras etwas leichterer Obatzda
Serves 2-4
1 small onion
125g ripe Camembert
1 Tbsp soft butter
2-3 Tbsp. beer
3-5 Tbsp cottage cheese (to taste, optional)
Salt
Pepper
A little ground cumin
A lot of sweet paprika
Chives
Peel finely chop the onion. Crush the camembert with a fork. Mix cheese, onion, butter, cottage cheese and beer well. Add salt, pepper, cumin and paprika gradually. Sprinkle with paprika and chopped chives.
Combine with fresh country bread, or a Bavarian Breze.